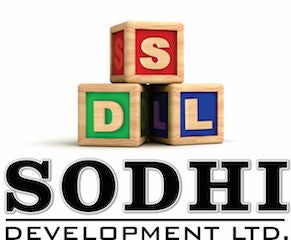 Who we are? 
When it comes to home development there is no better company than SODHI DEVELOPMENT LTD. With over 25 years of experience developing new home construction in the greater Vancouver area, our reputation speaks for us. We design and build custom homes with laneway-coach houses. Moreover, we also specialize in renovations, additions and duplexes. Our company provides experienced designers and a professionally licensed contractor working alongside with the Home Protection Office and WBI Home Warranty.
Sodhi Development Ltd is company with a proven track record of creating innovative and high quality homes. The company is known for its integrity, honesty, and reliability. Ultimately, the goal for Sodhi Development Ltd is to provide a smooth, stress free, and satisfying home building experience.
Every custom home is unique and designed to your preferences. Whether your style is, modern, traditional, contemporary, European, or any other we don't stop till you have exactly what you want. Sodhi Development Ltd specializes in custom plans, basic plans, development permit applications, and building permits applications.

Our experienced general contractor will transform your dream designs into a reality by creating designs that will maximize space and be of the highest quality. At Sodhi Development Ltd we pay attention to detail, we monitor the quality of the design, craftsmanship, and construction. Given, our experience in this field for over two decades we have managed to build meaningful and reliable relationships with professional tradesmen and accept nothing less than excellence.
Construction Project Management
Sodhi Development Ltd provides project management from start to finish. With our special custom construction package which ranges from standard materials all the up to high end finishing materials. Our company will provide estimates, trade scheduling, city inspection approvals, all while giving you the freedom to add your very own mark on to the project. During this process, we take full responsibility for hiring, supervising, and ensuring superior craftsmanship from all our tradesmen. We understand all aspects of the building process, so why worry and stress when you have us. Trust us to deliver this project on time and up to your expectations.
Call now for your free consultation 604 725 4641